Adult Trainings and Leadership Programs: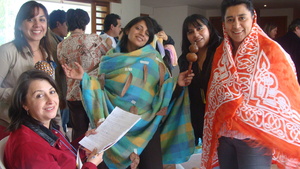 Alan offers dynamic professional development trainings for youth workers, educators, non-profit workers and others who want to bring more inspiration and empowerment to their work in the world. Participants learn practical tools and concepts that can make their work more effective, engaging, and enjoyable.
Offerings can be designed to meet your specific needs, covering a variety of topics and learning areas, including: facilitation and youth empowerment skills; leadership training; individual and group visioning; effective communication; community engagement; arts-based education; cross-cultural communication; staff renewal & reflection; and more.
Alan Wong has been a favorite trainer at our training institute for the last 7 years. His professionalism and easy manner make it a pleasure to work with him. Out of the approximately 20 trainers we use each year at our training institute, Alan consistently gets rave reviews from our participants.Terri Jack, Washington Service Corps